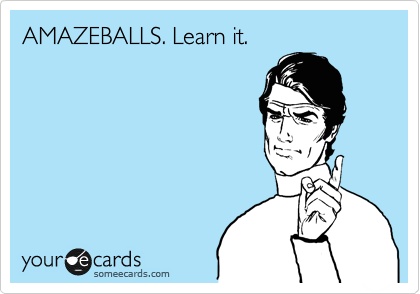 Ok e-commerce advertiser friends. Time for a wake up call! How many of you have your e-comm blinders on and are solely focused on your Google/Bing Shopping Campaigns and product feeds? Sure, product ads on search are amazeballs, but they aren't the only game in town.
GDN Dynamic Product Ads
Not new, but easy enough to ignore. You already have your product feed linked to run Shopping Campaigns, so connecting it to display is a cinch. Create a display campaign and head over to the Ad Gallery. Choose the dynamic product ads. There's an image ad flavor and a text ad flavor. In what is seriously 5 steps or less, you can be running crazy-high-tech retargeting ads that show previous visitors the exact product(s) they just looked at. It works, people.
Facebook Dynamic Product Ads
All that stuff I just talked about for the GDN? Yeah, you can do that for Facebook, too. It's such a big deal that Product Catalog management is a part of the Business Manager. (that assumes you believe, like I do, that this is some sort of signal that a feature is "furrealz") Set up the FB custom audience pixel, create an ad template and upload your product feed then you are in business! Bad. Ass.
Facebook Shop
This is new – hot off the presses. Facebook is now in cahoots with Shopify. You can have your entire product catalog set up on a tab of your Facebook page. Visitors can buy the product from your page. I repeat… they can buy the product from your page. You, and other Facebook users, can share your actual products with their friends. Who can buy it from your page. The products are visible on all devices.
Guess who handles the payment processing? Not you! Shopify does. I can confirm this is real – I set one of these bad boys up today. WE LIVE IN THE FUTURE TIMES. Oh, and you add your Google Analytics ID and all of that juicy activity gets tracked in GA. Amazing. The implications for advertising on Facebook Ads is still being determined, but the possibilities are seemingly endless.
"Stripe – It's E-Commerce for Twitter"
Hooray, e-commerce jokes! Ok, that was a lame attempt at a Red Stripe Jamacain beer joke. Strike that, 2 attempts. But I digress…  To the real news. Not to be outdone by Facebook, Twitter is getting around to an in-app e-commerce experience as well. Actually, Stripe got around to it and partnered with Twitter to launch. The feature is called Relay, and it allows you to publish your product feed to Twitter where users can view and buy product without ever leaving Twitter. Just like lead gen cards that keep the user engaged and in the Twitter ecosystem, now we see that logic applied to e-commerce. Thank you Stripe!